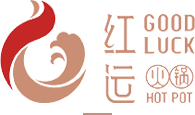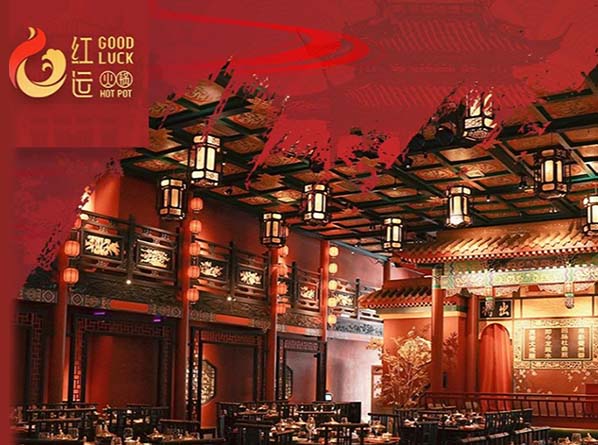 What the Company
is all about?
Good Luck Hotpot is the Philippines' first largest high-end Chinese hot pot restaurant! The overall decoration incorporates the traditional court architectural style, plus performances of folk art and Chinese ancient instruments, allowing diners to experience the rich Chinese culture. VIP rooms are also available and the business is open 24/7.
 
Challenges
As a newly opened high-end Chinese restaurant located in Pasay City, Good Luck Hotpot struggles to reach the Filipino target market both offline and online. Most of their clients in the beginning are purely Chinese. They aim to be known by the Filipino Class A clients both in Social Media and offline.
 
The Goal
This project aims to achieve brand awareness and gain reservations through Hubspot.
 
Our Solution
Win Filipino customers through Social Media and KOL Marketing.
In food and customer service it is a must to get the Unique Selling Proposition to be able to identify which factors stand out and can be used to promote the business. In the case of Good Luck, we highlight in our Social Media posting the unique interior design of their restaurant, the culture performances and the unique and authentic Chinese food they offer which stand out from the other hot pot restaurants. Most importantly if you want to win the Filipino hearts, highlight your business' instagrammable spots.
Since they want to reach out to Filipino market, we also collab with a famous food Vlogger, Kelly Chews and came up with a successful Youtube Vlog which now has 487,365 views (uploaded on November 2019). Just hours after the video was up, a lot of reservations came.

Social Media
Marketing
FB: facebook.com/goodluckhotpotph
IG: instagram.com/goodluckhotpot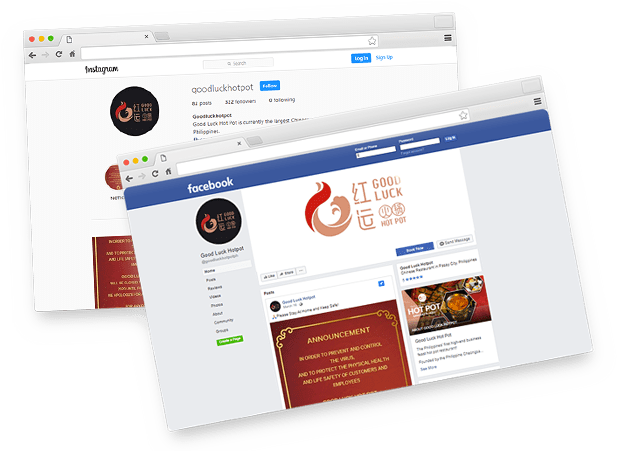 Results &
Outcomes
⬆ Gained 200 big group reservations via Facebook and Youtube alone
⬆ 487,365 views on Youtube Sponsored Vlog