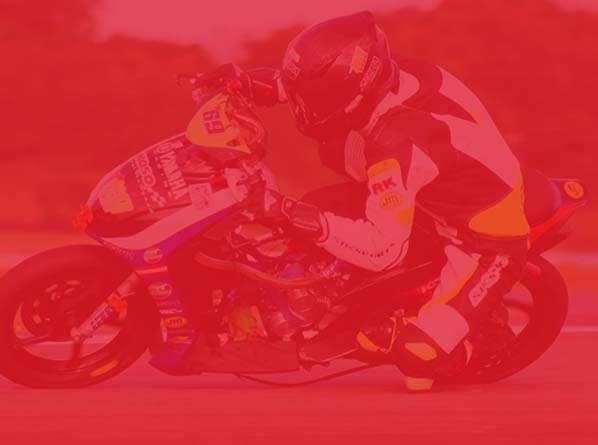 What the Company
is all about?
Built to Protect, Styled for Comfort. – Zebra is one of the helmet brands in the Philippines dedicated in offering quality helmets for every Filipino at a reasonable prize.
 
Challenges
Zebra has been struggling to uplift their brand positioning and catch up with their competitors through an improved online presence.
 
The Goal
Zebra wanted to be recognized as a working class to middle class brand instead of low class brand by gaining more active followers, connecting to their customers and increase online engagement.
 
Our Solution
Build fb community and engage with active followers through Social Media Marketing (FB & IG) and KOL Marketing.
Zebra wanted to know their customers' feedback and gain more active followers with ads on Facebook and Instagram so we created varieties of ads from still images, short videos, album types, and even Vlogs.

While maintaining the activeness of the page, we have also enriched their FB Community whose members are Zebra Helmets users. Monthly promos both in FB page and FB group has helped the brand grow more organic followers that engage with the posts from time to time. The engagement from the followers helped Zebra improve its image through the testimonies and positive feedback from its loyal customers.

We delivered the ads to Facebook News Feed, Instagram feed or Instagram Stories, depending on which platform was most likely to provide the best results at the lowest possible cost at any given time. We also partner with known Key Opinion Leaders such as motorcycle vloggers, motor racer and even models to reach more audience for Zebra.

E-commerce
Website
Web URL: www.zebrahelmets.com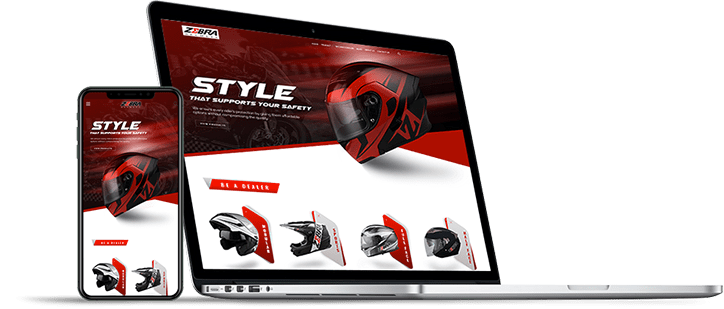 Social Media
Marketing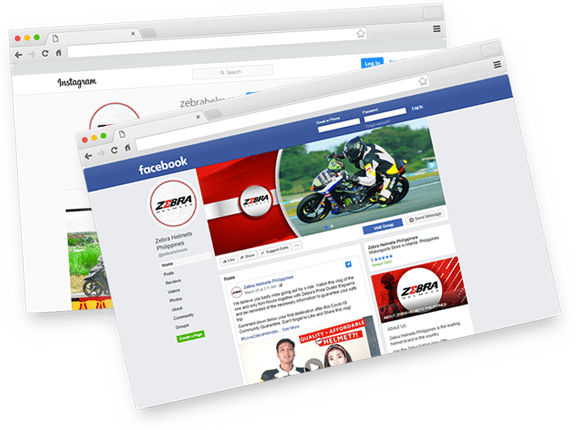 Results &
Outcomes
⬆ Grew additional 27,302 followers in the Month of March 2020 ONLY
⬆ Achieved 3M Impressions for March 2020 ONLY
⬆ 2,905,597 People Reached from Dec-Mar 31, 2020
⬆ ACTIVE Fans, with the average of 200 reactions per post
⬆ Grew FB group members to 4, 770 within 4 months.